Equestrian Event Handbook
Edited and resubmitted this day, 7 July 97 ASXXXI of the Common Era 1997,Countess Iseult nicElam, SCA Deputy for Equestrian Activities.

The Equestrian Event Handbook 1st Edition, 1992, Academy of Equestrian Arts, Kingdom of Caid. Edited by Baroness Emmaline Marie Chandelle, written under the direction of Duke Sir Armand de Sevigny and with safety and equipment contributions by Lady Donwenna Beast Healer of Hawksheye. Quoted with permission from Lord Agelos Evienece, Minister of the Caid AEA 1993-1996. Special appreciation to Duke Armand and Lord Agelos for their help with formulating the SCA Equestrian Regulations.

I. RIDER REGULATIONS
1. Equestrians are not permitted to use alcohol, intoxicants, or medications that affect judgement coordination, etc. in the Equestrian area.

a. Equestrians are not permitted to participate in Equestrian Activities when under the influence of any of the aforementioned items.
b. Riders are encouraged to conduct themselves in a courteous manner particularly around pedestrians.
c. Riders are expected to maintain a chivalrous demeanor, especially as the word chivalry comes from the root word chevalier. which is French for rider.
2. Equestrians are not permitted to ride through encampments.Riding on roads used by pedestrians is permitted if it can be accomplished in a manner safe to pedestrians. The rider must be in control of his/her mount at ALL times.

a. It is required that foot attendants lead beginner riders.
b. The perimeter must secured by one or more Foot Attendants for riders of all levels.
3. Equestrian Participants must assume all risks inherent in equestrian activities and sign all appropriate waivers.
4. An adult is required to wear protective headgear when jumping a horse.

a. Protective headgear is recommended for all mounted activities.
b. All Participants in equestrian activities must wear closed-toed footwear while engaged in said activities, whether mounted or not. Participants are encouraged to wear heeled footwear while mounted.
SCA participants under the age of majority within the state where the event is held; Emancipated Minors are treated as Adults. In the event of a rule conflict between General Regulations and Minor Regulations, The Minor Regulation shall have precedence.
In addition to the General Rider Regulations:
1. Minors must have a Legal Guardian within view at all times while they participate in any Equestrian activity at an SCA event.

a. the Legal Guardian must sign all waivers pertaining to a minor's participation in any Equestrian activity at an SCA event.
b. Said waiver must be signed prior to allowingthe minor to mount. Said waiver must include a list of known risks inherent in equestrian activities.
2. Minors must be at least 5 years of age AND able to stay in the saddle UNASSISTED and control their mount unassisted to be eligible for a minors' "permit to ride".

a. A 'permit to ride' shall be analogous to established adult authorization levels (Beginner,Intermediate and Advanced) with the following stipulations:
1. 'Permitted' minors may participate in Equestrian Activities at all riding levels upon being 'permitted' at that level at the discretion of their Kingdom including but not limited to Trail Rides, Quadrilles, Mounted Gaming, and processionals.
2. will authorize on the horse they will use in the Equestrian Activity,
3. and with the specific equipment they will use in the Equestrian Activity.
3. For purposes of these rules, minors will be divided into two age groups, so that age-appropriate safety standards can be instituted.

a. These age groups will be ages 5-11 and 12-18.
4. All minors must always wear ASTM or Snell Equestrian Riding Helmets, with chin strap fastened, when mounted.
5. Minors are prohibited from using steel-tipped lances. A minor may use any length lance, as long it can be safely handled by that minor. Any equestrian lance being used by a minor must comply with the standards for minors' equestrian gaming equipment construction as set forth in Appendix? of this Handbook.
6. 'Permitted' minors aged 5-11 years may compete in a scaled down version of the adult mounted gaming so long as all of the equipment is constructed and sized so as to be age appropriate and safe. (See appendix ? on minor's weapon construction.)
7. 'Permitted' minors aged 12 to 18 years may compete in the Equestrian mounted gaming against adults or in their own age category and must use equestrian gaming equipment of a size so as to be safely handled by the minor, but must be constructed as per current minors' equestrian gaming equipment construction standards. Equipment must be safe and age appropriate.
8. Minors cannot be EMs. Only minors age 12 or over will be allowed to act as foot attendants, pages, or to lead a horse for a mounted individual. Minors acting in such a capacity must have a waiver signed by their legal guardian as stipulated in Rule B.1 above.

a. An adult, authorized as an EM, must be specifically charged with overseeing the safe conduct of minors involved in these auxiliary activities and shall have that as their sole responsibility while minors are serving these functions.
b. Additionally, minors leading a horse for a mounted individual must be 'permitted' equestrians.
c. Minors may be EMITs and upon reaching the age of majority in their kingdom may utilize previous experience to qualify them to be authorized as an EM.

II. HORSE REGULATIONS
1. Owners are ultimately responsible for:

a. the actions and well-being of their horses. b. the maintenance and condition of the tack and equipment they use.
2. All horse owners must retain a set of the appropriate transport papers required by their state of destination and must present them to the EM-In-Charge of the event upon request.
3. No horse may be left unattended. Minimal supervision by personnel designated as 'horse monitors may include but is not limited to, visual inspection at hourly intervals or horses continually monitored by sight or sound within the same camping area. Protocol for the supervision of horses to be at the discretion of the individual Kingdoms.

a. Each Kingdom will be responsible for developing and maintaining this Supervision Protocol.
4. A horse must be securely restrained by a means such as but not limited to stable, pen, or by trailer tie and hitching post.

a. use of barbed wire enclosures to restrain a horse is prohibited.
1. Horses or horse drawn wagons cannot be rented by the SCA, INC or SCA sub-chapters directly to SCA participants or SCA sub-chapters.
2. Individual SCA members must rent horses directly from the rental agent.
3. SCA. INC or SCA sub-chapters are permitted to keep track of rental horse reservations for SCA participants by holding only checks or money orders (not cash).

a. Such checks or money orders written for rental horses must be written out only as paid to the order of the rental agency.
1. The EMIC is charged with assuring that every horse shall, at all times, be treated humanely. and with dignity, respect and compassion. a. The standard by which conduct or treatment will be measured is that which a reasonable person, informed and experienced in generally accepted equine training or veterinary procedures would determine to be cruel, abusive or inhumane.
2. The horse owner or their agent will decide how many different riders, up to a maximum of 4, their horse can humanely carry through out the day. Suggested number of riders per horse are as follows: a. Walking activities: maximum of 4 riders/day

b. Trotting activities: maximum of 2 riders/day
c. Trotting/Cantering as in competitions: maximum 2 riders per day

III. RIDER AUTHORIZATIONS

1. Every rider must be authorized to ride prior to participating in any SCA Equestrian Activity, except for purposes of practice, Processionals(i.e., including trail rides, progresses, etc) , and the authorization process itself. a. The rider is expected to use common sense and caution when riding any mount at any level,

b. and must be authorized to ride at their level on the horse they will be using that day.
1. Minimal procedure for Rider Authorization Level shall be determined by having the rider demonstrate their ability to maintain their seat and control of their mount while holding a baton in one hand and correctly reining their mount in the maneuvers for completing the beheading the enemy pattern. The designated Rider Levels and criteria are:

a. Beginner Level: can turn, stop, and control their mount at the walk. A beginner is allowed to ride only at the walk.
b. Intermediate Level: can turn, stop, and control their mounts while at the walk and trot. An Intermediate rider is allowed to ride at the walk and trot only.
c. Advanced Level: can turn stop and control their mount at the walk, trot, canter, and hand gallop. An advanced rider may ride at all gaits.
d. Special Level: for every Rider Level that participates as a(n) 1. Accoutered Rider--- demonstrates mounted military exercises when accoutered at their authorized Riding Level (i.e., hold shield, weapons and/or armored at those gaits).
2. Mounted Archer- must comply with Archery regulations as well as Equestrian Regulations of the SCA and their kingdom. In addition:

a. regular tipped arrows are prohibited: Markland golf tube and bird blunt arrows are allowed.
b. Beginner and Intermediate Riders must have an EM lead their mounts past the archery target and have their reins within reach.
3. Drivers of carriages, carts, chariots, wagons shall be authorized with their driving horses as one unit and at the same Rider Levels and criteria as listed above for III B a-c

a. Professional teamsters on site being used for passenger or gear haulage are exempted from authorization criteria. They are expected, however, to perform their tasks in a safe manner.
1. Pony rides, Pageantry, mounted processional. or Progress--rider shall proceed only at a walk and should know how to stop and turn his mount.

a. An Advanced level rider should act as a Foot Attendant and may be needed to lead the horse to ensure control particularly if the rider is a Minor, a Beginner rider, or carrying a weapon/banner.
b. Riders are not permitted to proceed faster than walk throughout the encampment.
2. Trail Rides --at the discretion of the EMIC, the Rider must demonstrate how to stop and turn his mount at the level he will be riding.
3. Mounted Gaming Tournaments, Quadrilles, Arts and Sciences Competitions (i.e., riding, garb, etc.) SCA Demos, Quests, or Medieval Theme Games (i.e. squire rescue, banner race, cup carry, etc) - rider must be authorized at the Level at which they are participating.
IV. MISCELLANEOUS AUTHORIZATIONS
1. It is suggested that each Kingdom train individuals who will serve as Ground Crew, Pages, Score Keepers, Foot Attendants, and Lists.v 1. Authorization cards may be issued for these individuals as determined by each kingdom.
1. A minor may be an EMIT for up to 4 years and then upon reaching age of Majority must fulfill the regular requirements to become an authorized EM.
2. The EMIT must always be under the supervision of an EM.
3. An Equestrian Marshal (EM) must:

a. be an authorized Advanced level rider, and
b. have ridden as an Advanced level rider in a minimum of three Mounted Events within the past two years.
(waived if no events conducted in your Kingdom, but sufficient experience in SCA Equestrian Activities has been gained and demonstrated during official or unofficial SCA equestrian practices in the mounted military training exercises within the past two years, OR. if it can be verified that an otherwise knowledgeable horseman is no longer physically able to ride.)
c. demonstrate that they have sufficient experience and knowledge of horses by acting as a probationary EM for 3 different equestrian events under at least four different authorized EMs.
Probationary EMs will only work along side authorized EMs and must demonstrate a knowledge of SCA equestrian activities as well as general equestrian safety issues to the appointed EM observers. EM observers will give a written assessment of the probationary EMs work at that event. This will e sent to the KEO within 10 days of the event. Upon completion of 3 events with at least four satisfactory assessments, the KEO may elevate a probationary EM to full EM status.

4. in addition, ALL EM candidates must have sufficient experience with horses to demonstrate competency and knowledge thereof to two authorized Equestrian Marshals (or in lieu thereof, to the SCA Deputy for Equestrian Activities or the designated EM-at-Large at the event),

a. on the ground, as pertains to safety, handling, tack, health and
b. mounted, as pertains to SCA Mounted Martial activities and weaponry, and
c. pass a written quiz (with a minimum 70 %) on SCA Equestrian rules as pertains to their Kingdom's, or in lieu thereof, to the authorizing Kingdom's Equestrian Regulations and/or the SCA-wide Equestrian Regulations. **videotaped footage ofthe riding demonstration is permitted.**
5. Mounted Equestrian Marshal. Any event that will take place outside an arena (i.e., a Processional) must have at least one Equestrian Marshal mounted on a horse and ready to assist any rider.
6. An Equestrian Marshal must maintain their warrant by Marshaling at a minimum of one official equestrian event every 2 years.
VI. EQUESTRIAN EVENT REQUIREMENTS
1. An SCA Equestrian event is defined as any event whereat equine(s) are present. For purposes of regulation, carriage/cart horses are regarded as 'horses' and their drivers are subjected to the same regulations as 'riders'.
2. Any autocrat that will have horse(s) at an SCA event must inform the KEO in writing a minimum of thirty days prior to the event. This will ensure that an EMIC will be provided and available for the event as well as provide mandatory statistical data for insurance purposes.

a. Notification of an Equestrian event and payment of fees must be submitted to SCA Corporate Office a minimum of thirty days prior to any event at which any equine will be present.

1. The amount of US funds shall be designated by the SCA Corporate Office and the fees shall be sent to SCA, INC P.0. BOX 360789, Milipitas, CA 95036-0789
3. A clear means of demarcation like flagging or fence line, must exist between equestrians and spectators during mounted games or speed events.
4. Use of live steel edged weapons for demonstration on objects and actual live mounted combat is prohibited.

a. Jousting is expressly prohibited.
b. Live steel lance tips are permitted except for minors
5. Vaulting, polo, rodeo type events(bronco&bull riding, etc.), hunts(chasing real animal prey) and mounted combat (including jousting and Boffer melees) are prohibited.

a. mock hunts and non combat battle scenarios are permitted.
b. new Equestrian Activities are permitted on a case by case basis for trial experimentation and subject to the approval of the SCA Deputy for Equestrian Activities.
6. It is the responsibility of the Horse Autocrat to ensure that a Veterinarian is on call and available during the entire time that the horses will be present on site.

a. The veterinary contact phone number will be posted and/or distributed in informational hand outs to each horse owner upon arrival at the site.
APPENDIX I
GLOSSARY

Foot attendant---someone qualified to lead a horse.
Hand Gallop---a controlled gallop.
Incident---

a. any liability and/or medical situation whereby a person or animal is injured such that they have received Medical attention from a doctor and/or property is damaged such that it needs repair.
b. an infraction/violation of the SCA-wide and/or Kingdom Equestrian Regulations

Mounted Gaming---those activities such as ringtilt, quintain, pigsticking, and Behead the Enemy.
Quadrille---a predetermined course ridden to music done solo or by a group of riders
Progress--- mounted Procession, usually involving Royalty.
Vaulting---Gymnastics on horseback. A sport wherein the riders mount and dismount a moving horse, usually on a lunge line, performing gymnastic figures while mounted.
APPENDIX II
DESCRIPTIONS OF COMMON MOUNTED GAMES

1. Ring Tilt.: Rings of various sizes are suspended from an arm, and the riders attempt to spear them on the tip of their lance. Normally run in a straight line.
2. Quintain: A contest of lancework against a simulated opponent. A shield is attached to a horizontal arm that rotates around an upright post.
3. Behead the Enemy: Simulated heads are set on poles at predetermined intervals. Riders weave between the poles, striking the heads from the poles with a baton.
4. Tent Pegging or Pig Sticking: Targets are placed upon the ground. Riders attempt to spear targets with lance or spear.
5. Mounted Archery: Shooting at a static target while mounted. See Appendix III for in-depth rules.
6.?
7.?
8. Javelin Toss: Throwing a javelin through a ring or into a target as the rider goes by.
These descriptions are based on those from 'The Caidan Equestrian Marshall's Handbook'.

APPENDIX III
MINIMUM REGS FOR MOUNTED ARCHERY
(this is for both mounted and chariot archery. Many thanks to Lady Isabeau Pferdebandiger for developing these regs.)
1. Archery equipment (bows, arrows, targets) and range must be inspected by a warranted SCA archery marshal. It is acceptable and encouraged that the Equestrian Marshal may also serve as the archery marshal if they hold the appropriate qualifications.

a. Beginner and Intermediate Riders must have an EM lead their mounts past the archery target and have their reins within reach. Advanced Riders must have an EM lunge their mounts past the target and have their reins within reach.
b. For Chariot archery, the horse and driver must have met any required authorizations for driving, but non-equestrian archers shooting from a chariot driven by an authorized equestrian is permitted. These non-equestrian archers must have signed an equestrian waiver to signify that they are aware of the risks involved in equestrian sports.

3. Only blunt types of arrows are to be used for any form of equestrian archery. These may include: golf tube arrows, HTM blunts, small game blunts and Markland type arrows. Any type of live target arrow, judo points or other types of tipped arrows are NOT permitted.
4. Bow poundage is not to exceed 35 lbs for use with small game blunts and not to exceed 50 lbs for all other types of blunts.
5. There should be a barrier of some type that will not allow the horse and rider or horse and chariot to pass closer that 10 yards (30 feet) to any target to prevent danger from the 'bounce back' of arrows. Beyond the target area there must either be a wall of archery-proof net or a clear area a minimum of 100 feet long and 120 feet wide (60 feet on either side of target). The Clear area for targets used 'in motion' shooting may be overlapped.
6. Equestrian Archery is to be done with inanimate targets only. Both stationary and in-motion shooting is permitted. For stationary shooting a footman or page may hold the horse from the off-side.
7. Definitions:

a. Stationary shooting-The rider/archer shoots while mounted on his horse, but with the horse standing still. Because it is only possible to shoot in a 180 degree arc while mounted, (Ex.: a right handed archer can only shoot objects to the left of his horse.) it is safe for an experienced horseperson to hold a stationary horse from the off side (in this case, the right). If a left handed archer then the safe zone would be on the left.
b. In-motion Shooting-The rider/archer shoots while the horse or chariot is in motion, usually at a trot or a canter/hand gallop.
This is an unofficial SCA publication. In case of conflict with printed material, the printed material takes precedence.

---
return to the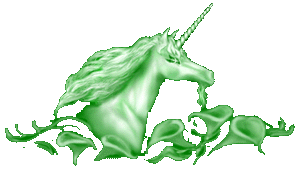 Spencer~Longfellow Trading Company